Thank you School Board President, Mary Richardson and School Board Treasure Ami El for helping distribute backpacks full of supplies to the students. More supply distribution days to come.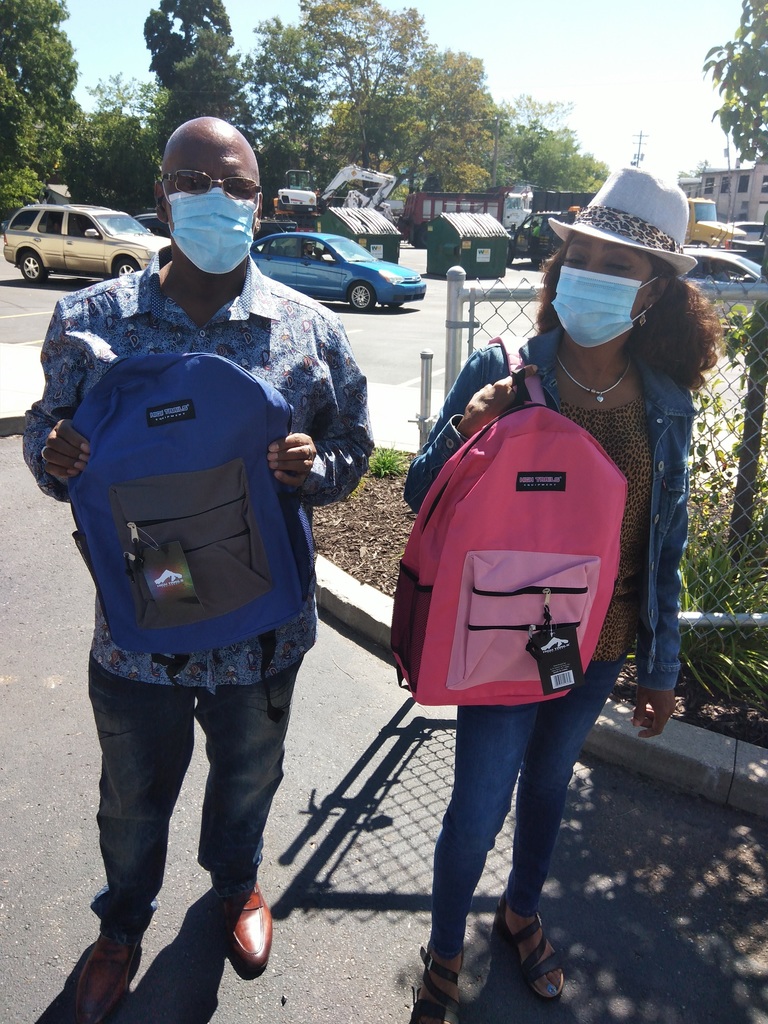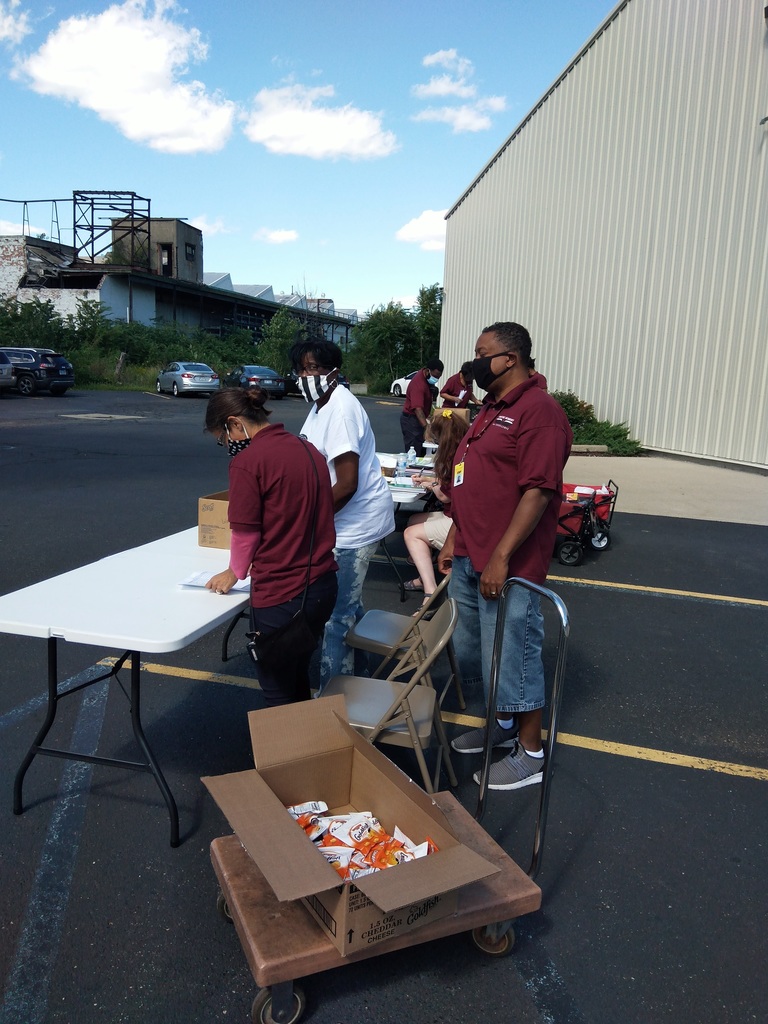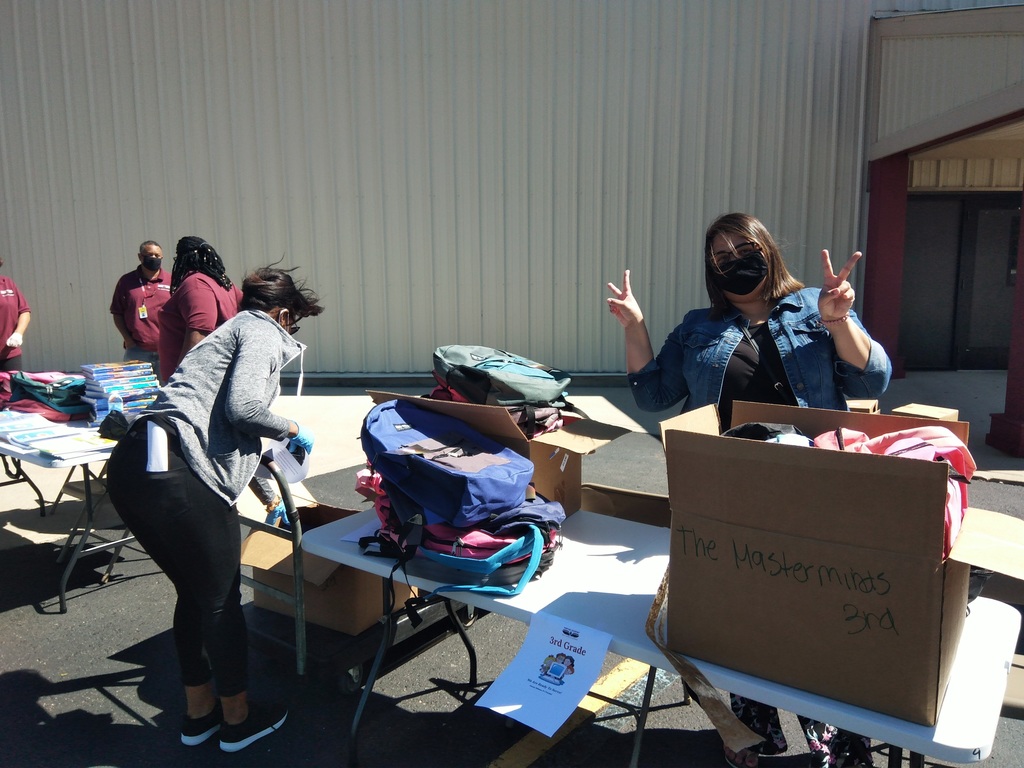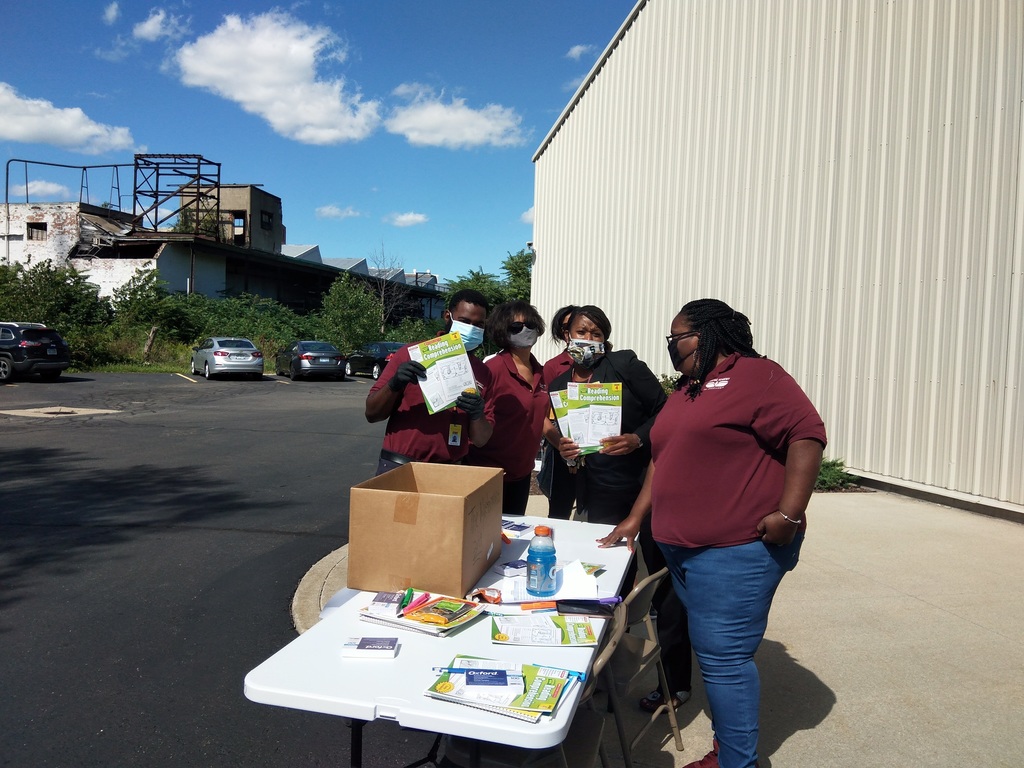 We had a great turnout at our Elementary Meet the Teacher Event at the beginning of the school year. Welcome Back!!!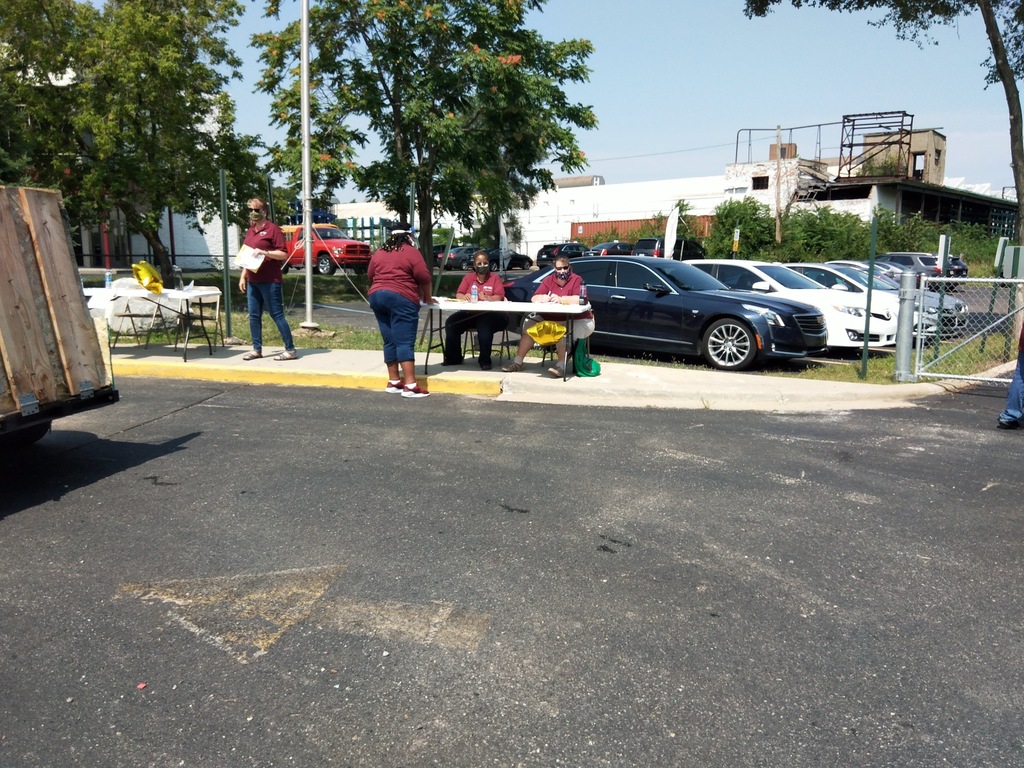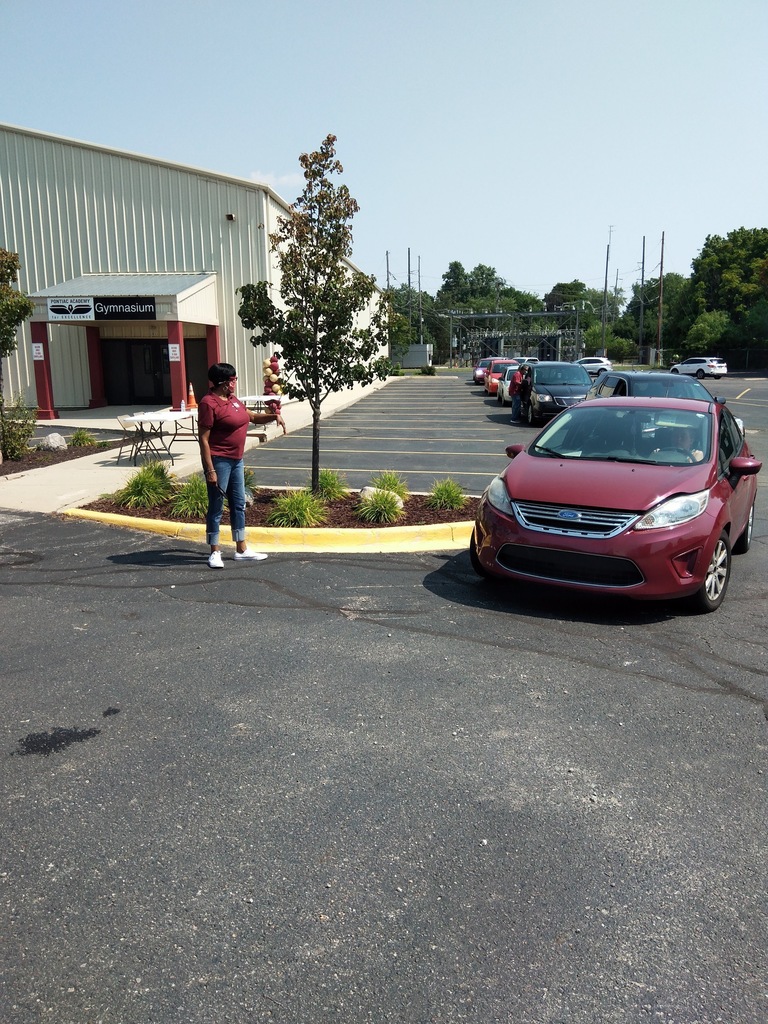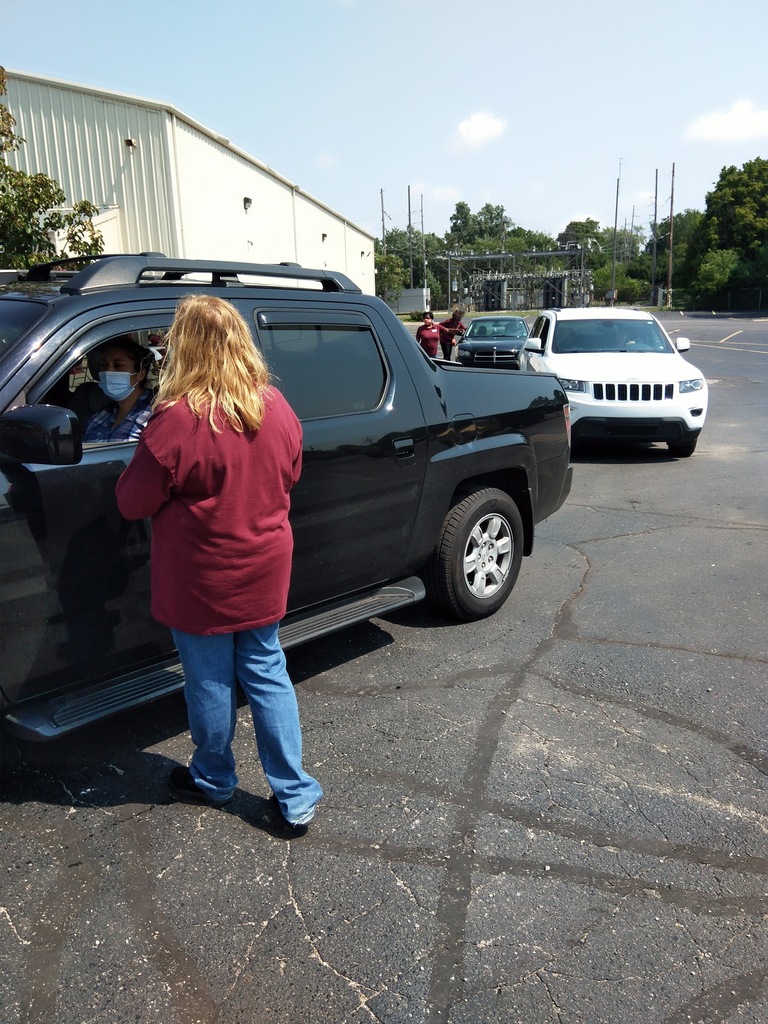 Elementary Virtual Curriculum Night - Today, Thursday, October 1, 5:00 PM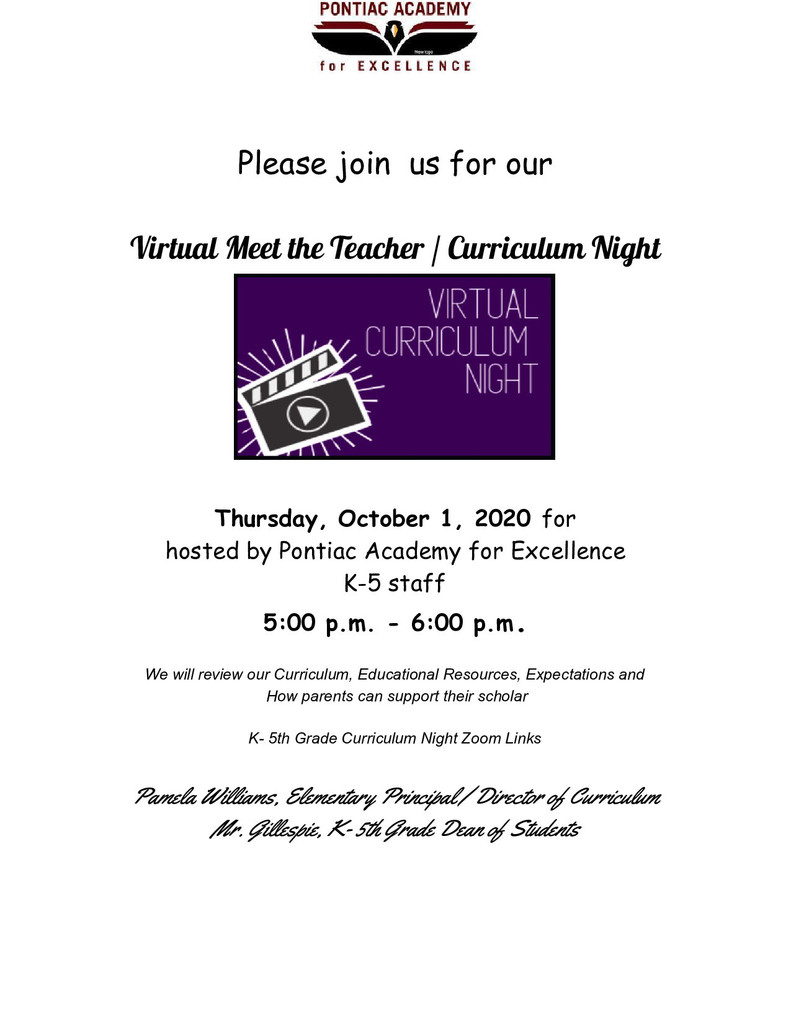 Harvest Festival, Tuesday, October 6, 4-7 pm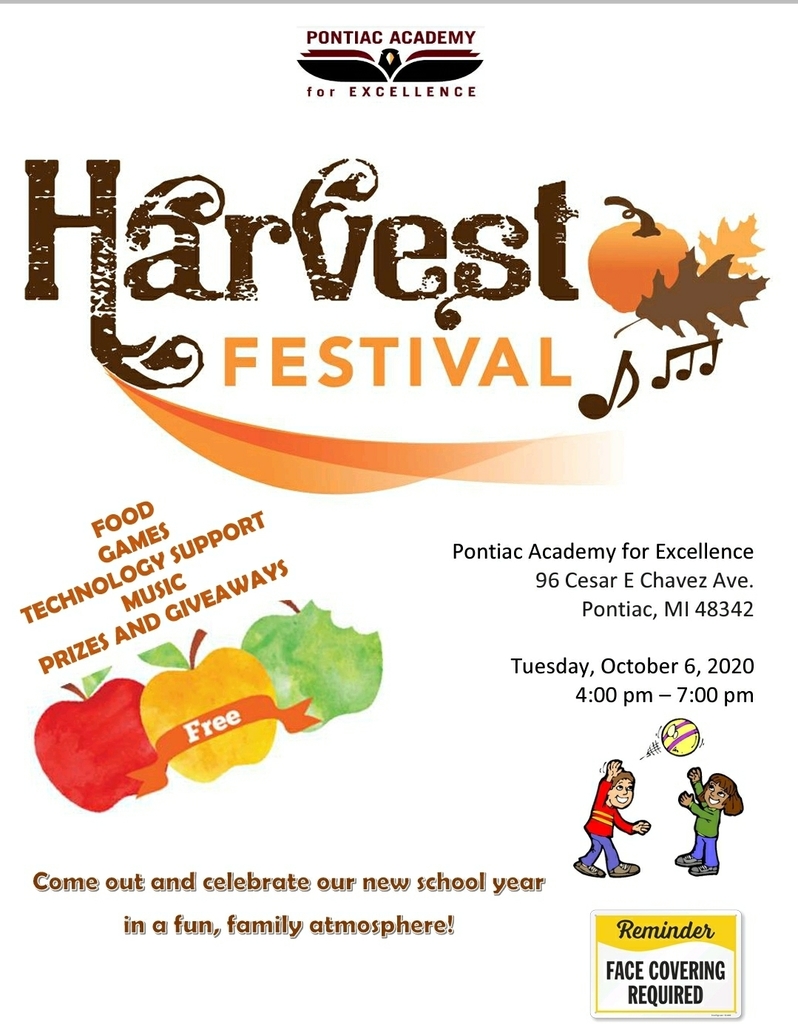 NWEA Parent Letter and NWEA Testing Schedule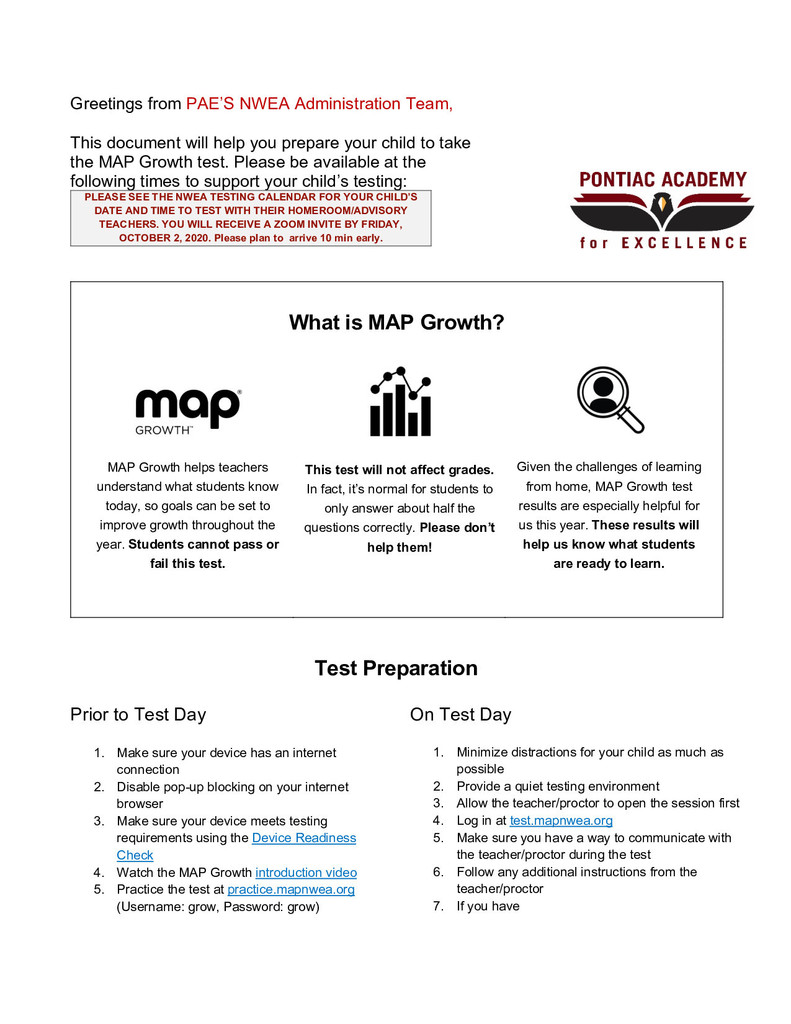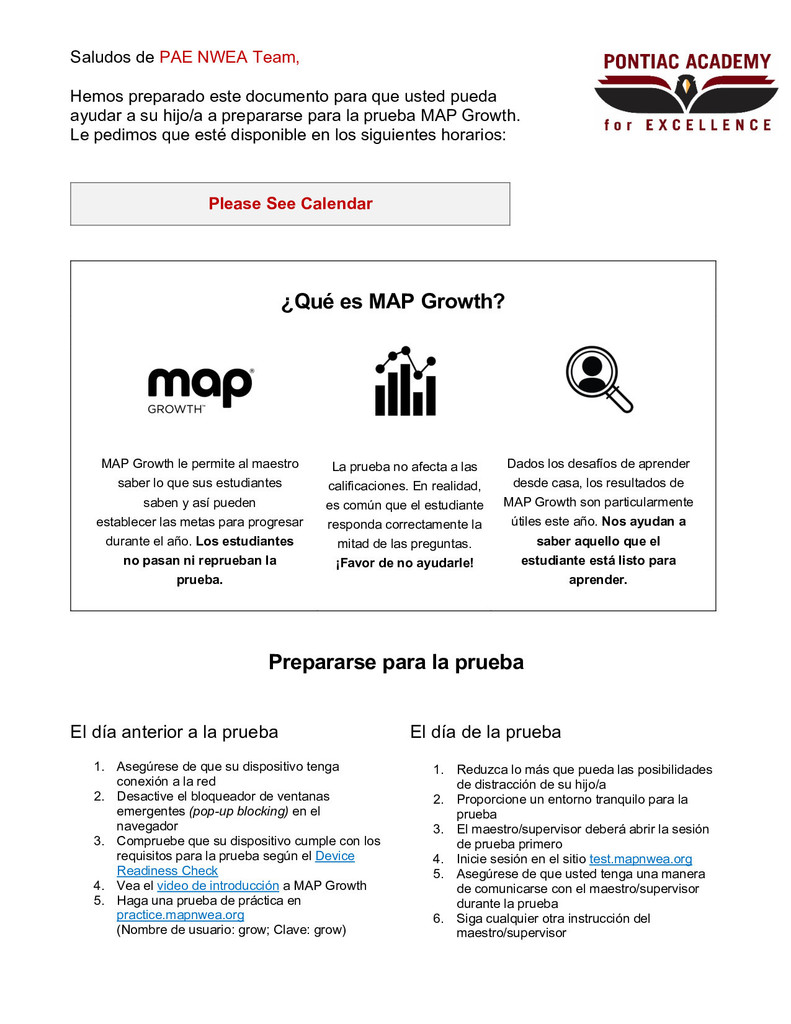 How to use basic technology and NWEA testing Date: Thursday, September 24, 2020 Time: 1st offering - 12:00pm and 2nd offering - 6:00pm Location: Virtual Google Meeting link: meetgoogle.com/vjw-ryxt-oik

Revised Elementary Newsletter, September 2020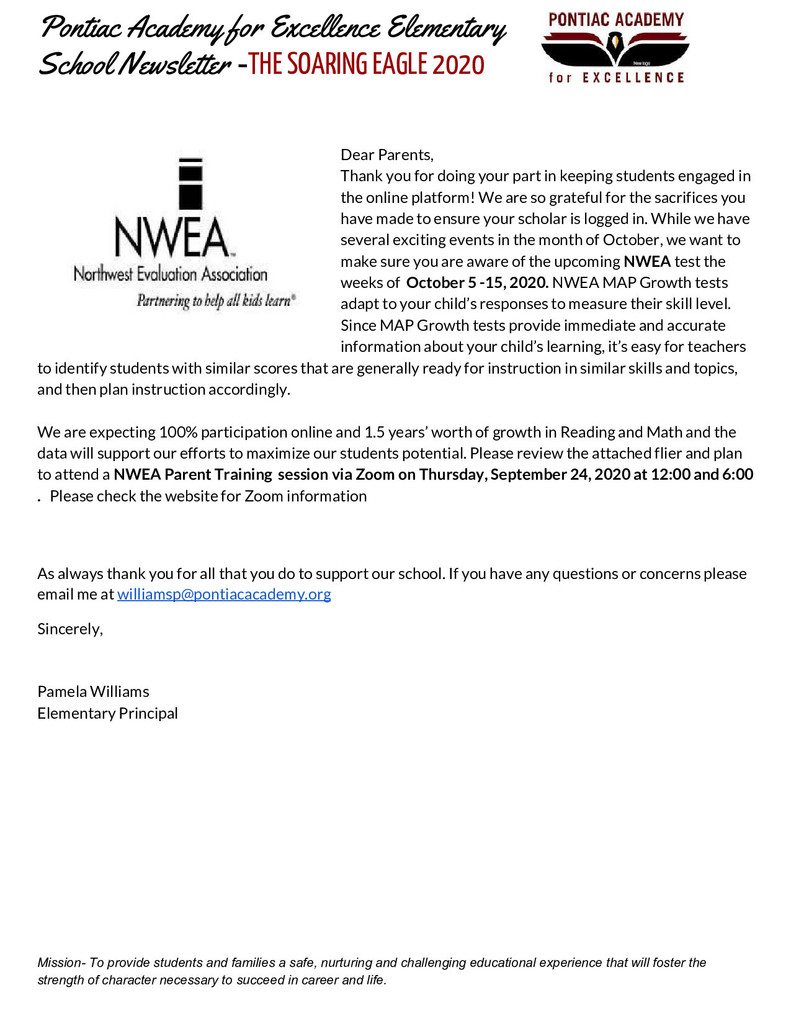 Secondary Parent Newsletter, September 21, 2020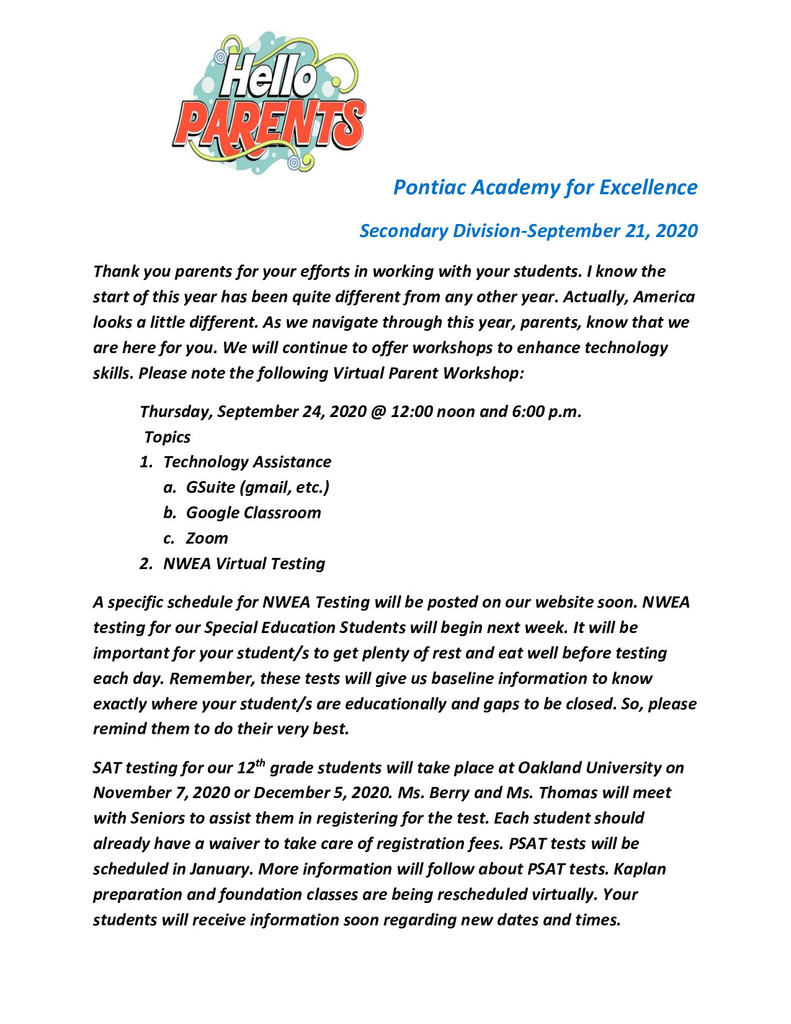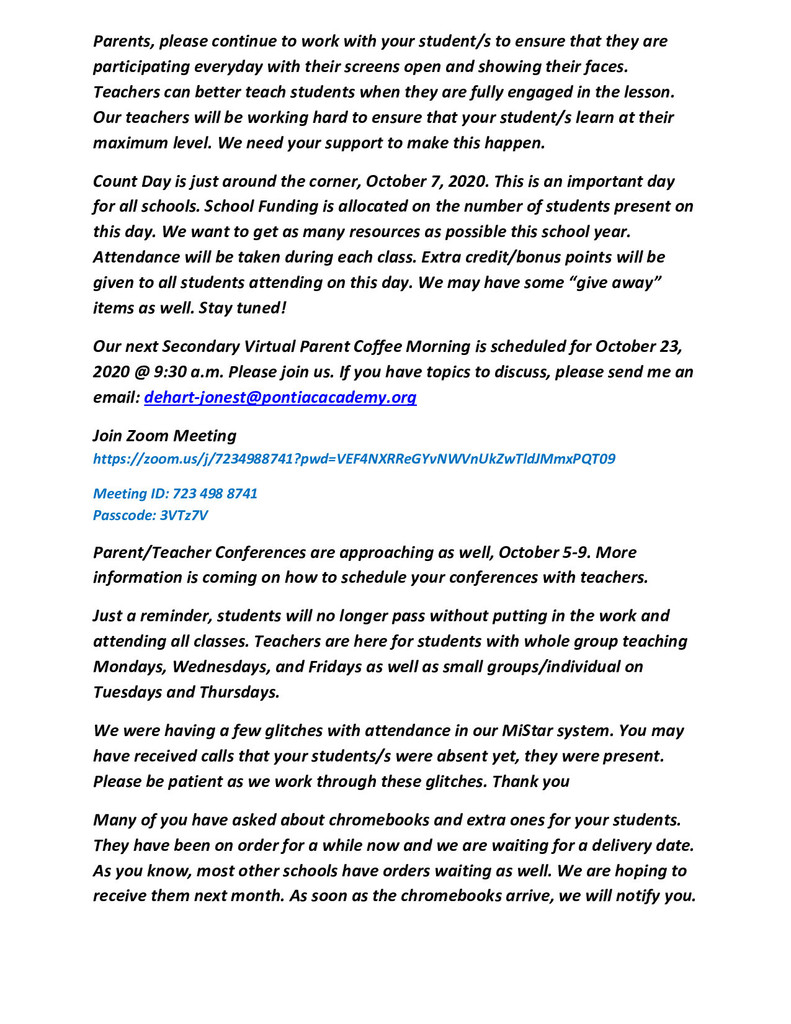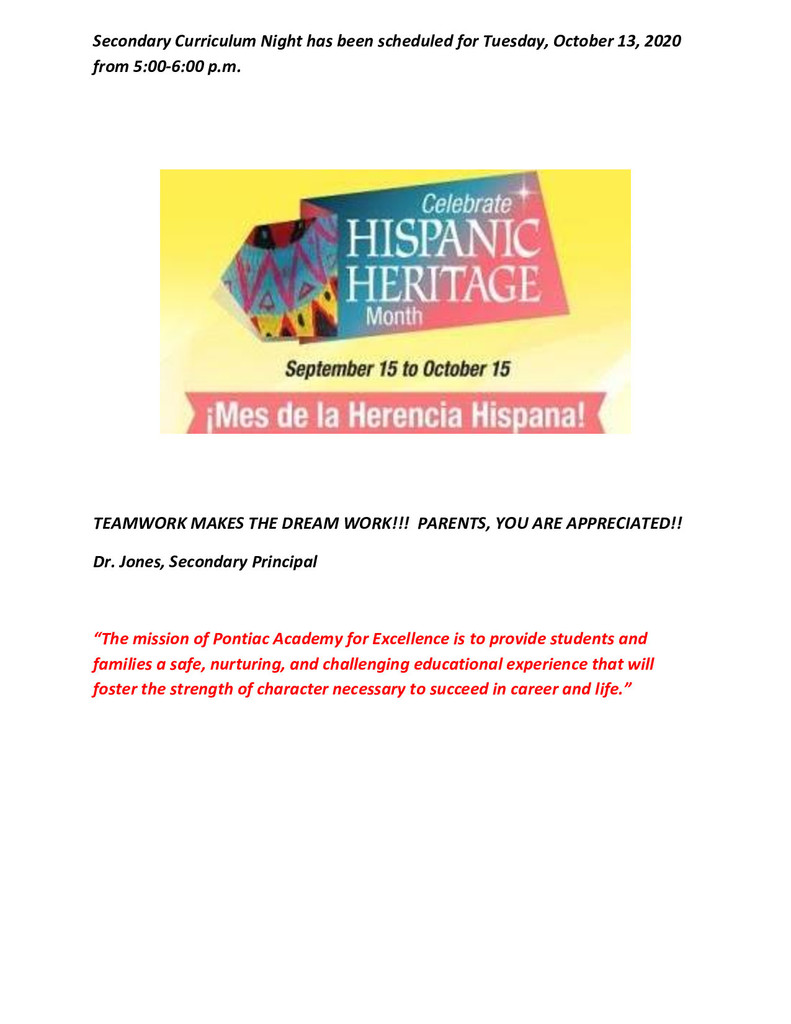 Information Technology & Engineering - Information Night Date: Thursday, October 29, 2020 Time: 6:00 p.m.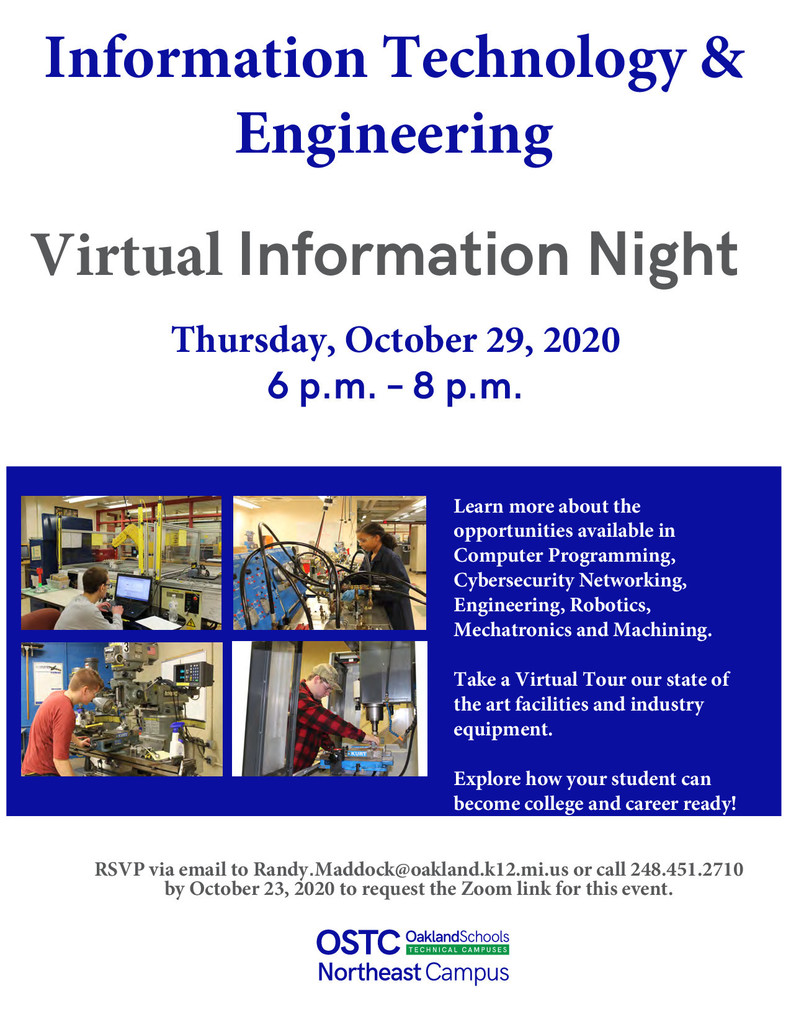 Open Board of Education Position Apply by October 2nd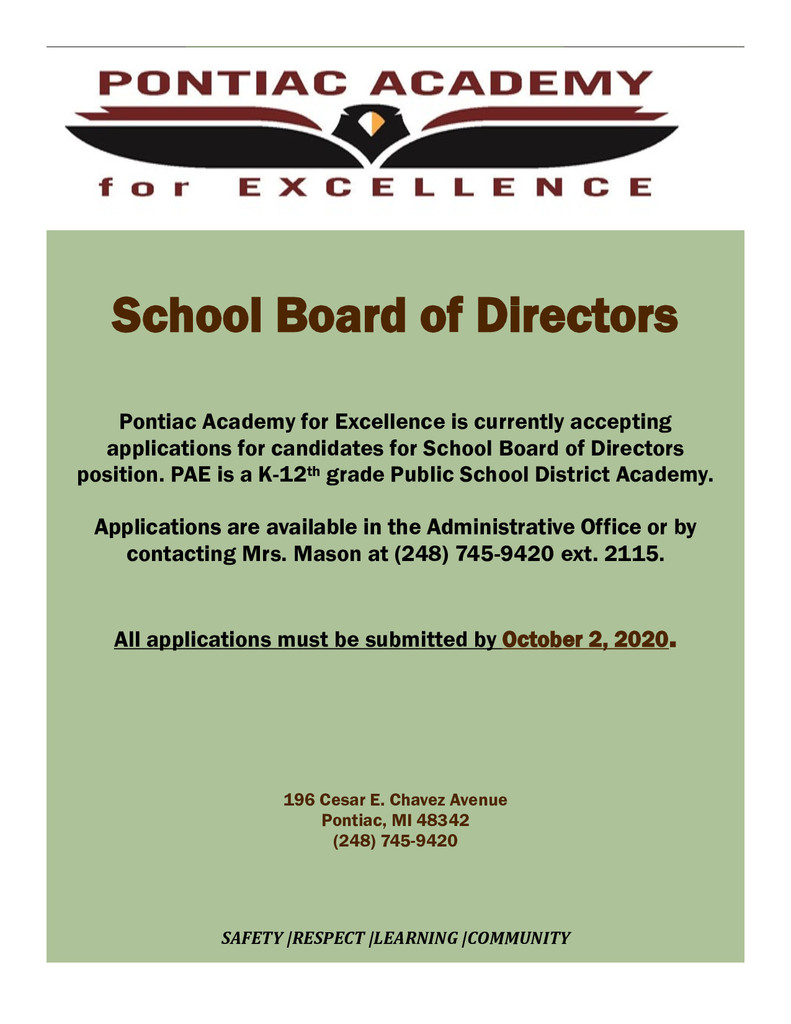 K-5 Parent Newsletter September 2020 NWEA Testing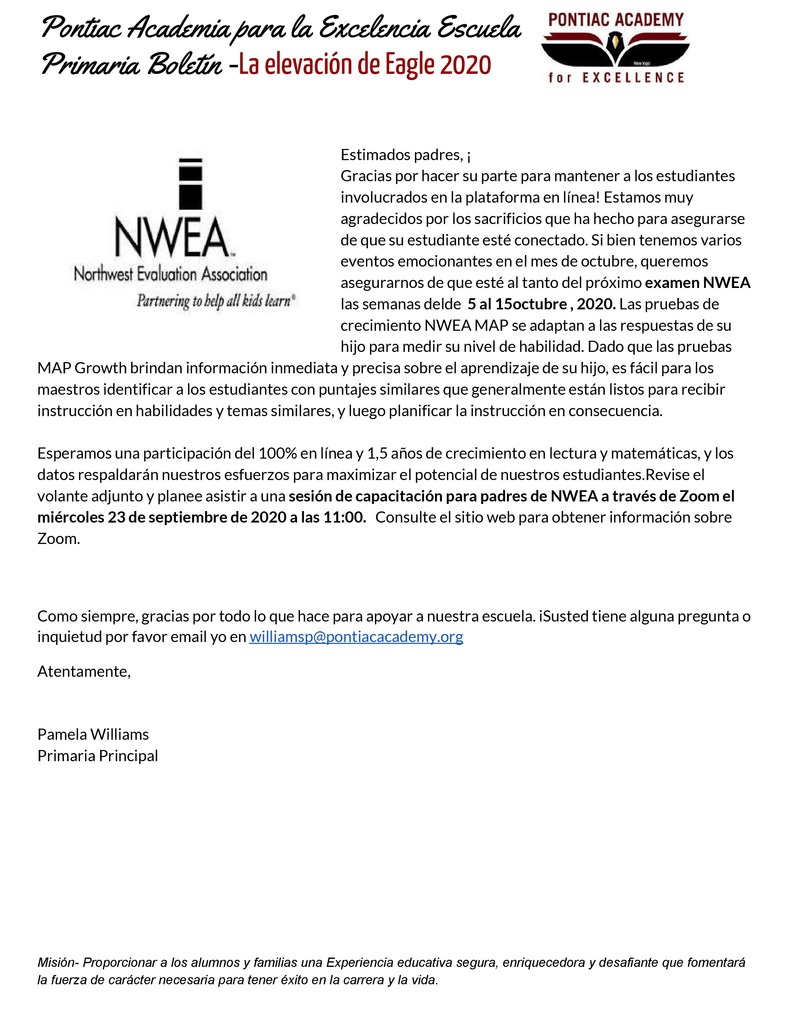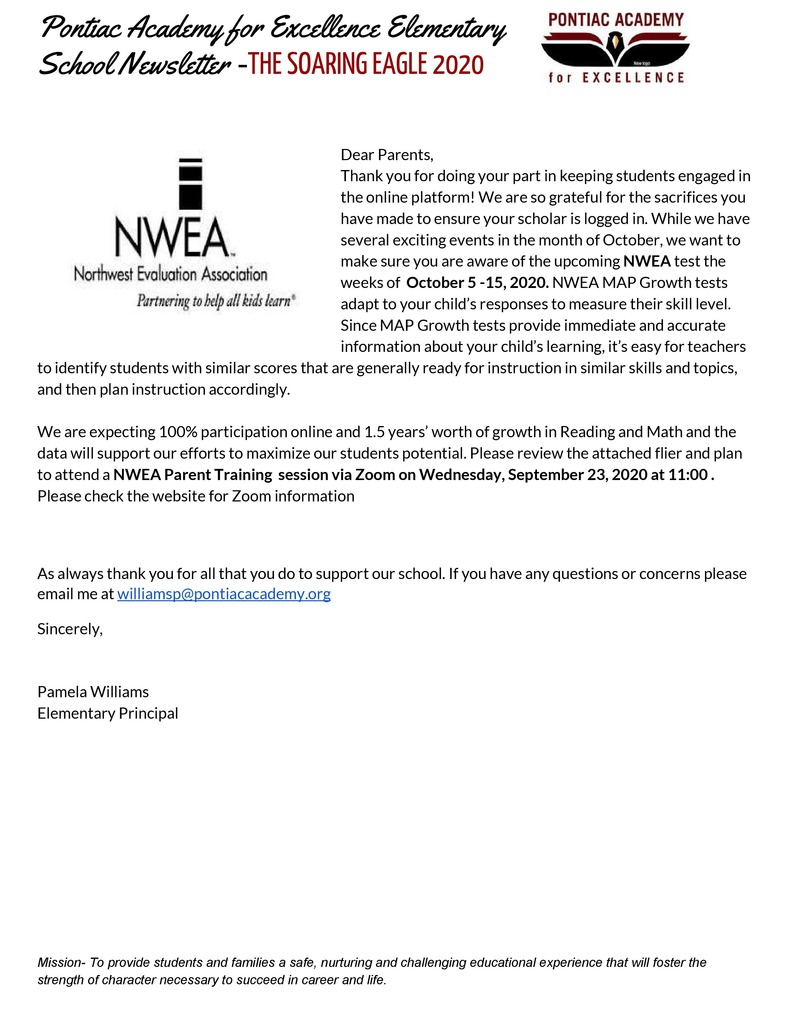 Happy Nation Hispanic Heritage Month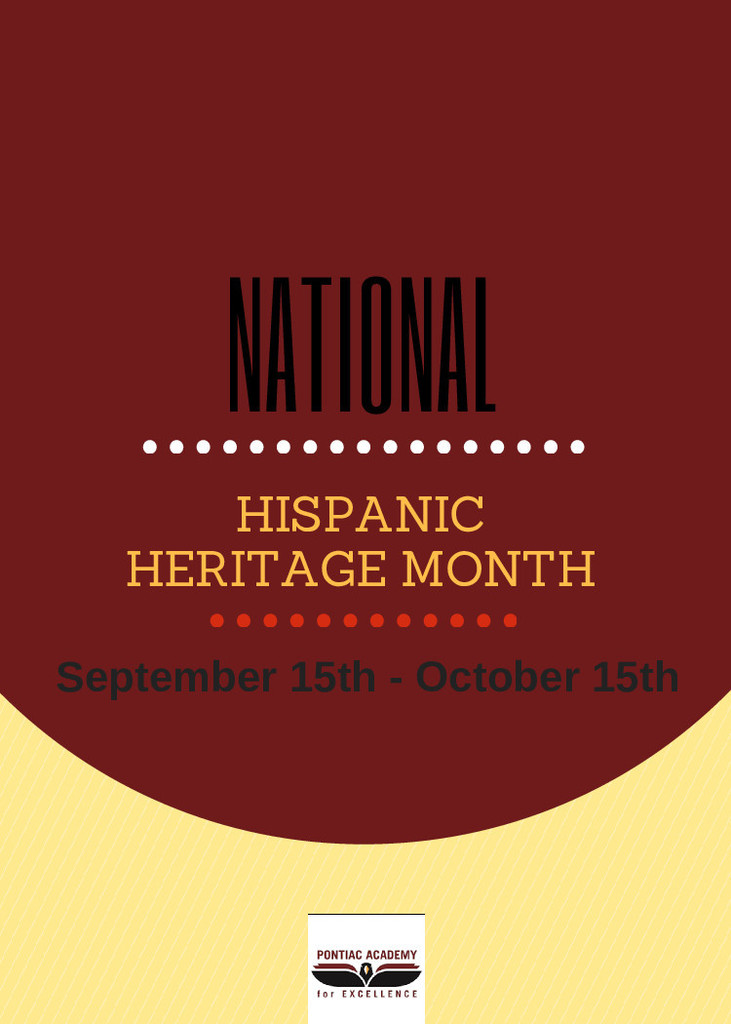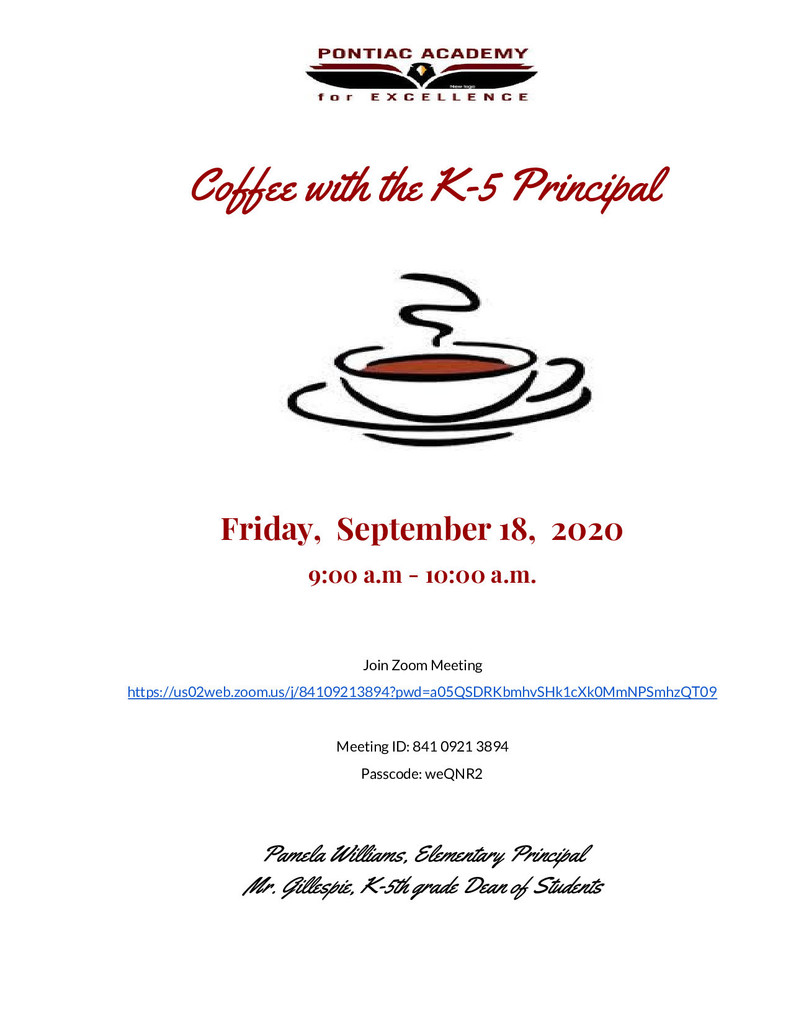 Parent Coffee Morning, Wednesday, September 16, 9:30 AM

Orientations & Schedule Pickup Times for Elementary, Middle and High School Students Orientation Times 1st-5th Grade Parents, Wednesday, August 26th, 5:00 PM 6th Grade Students, Thursday, August 27th, 10:00 AM 9th Grade Students, Thursday, August 27th, 11:30 AM Schedule Pickup Times Elementary, Thursday, August 27th, 1:00-3:00 PM Middle School, Friday, August 28th, 9:00-12:00 PM High School, Friday, August 28th, 12:30-3:30 PM